About Us
My name is Katie Wilson, and I am the sole proprietor of Duck Butt Designs.
I work out of my house around the schedules of my two lovely boys.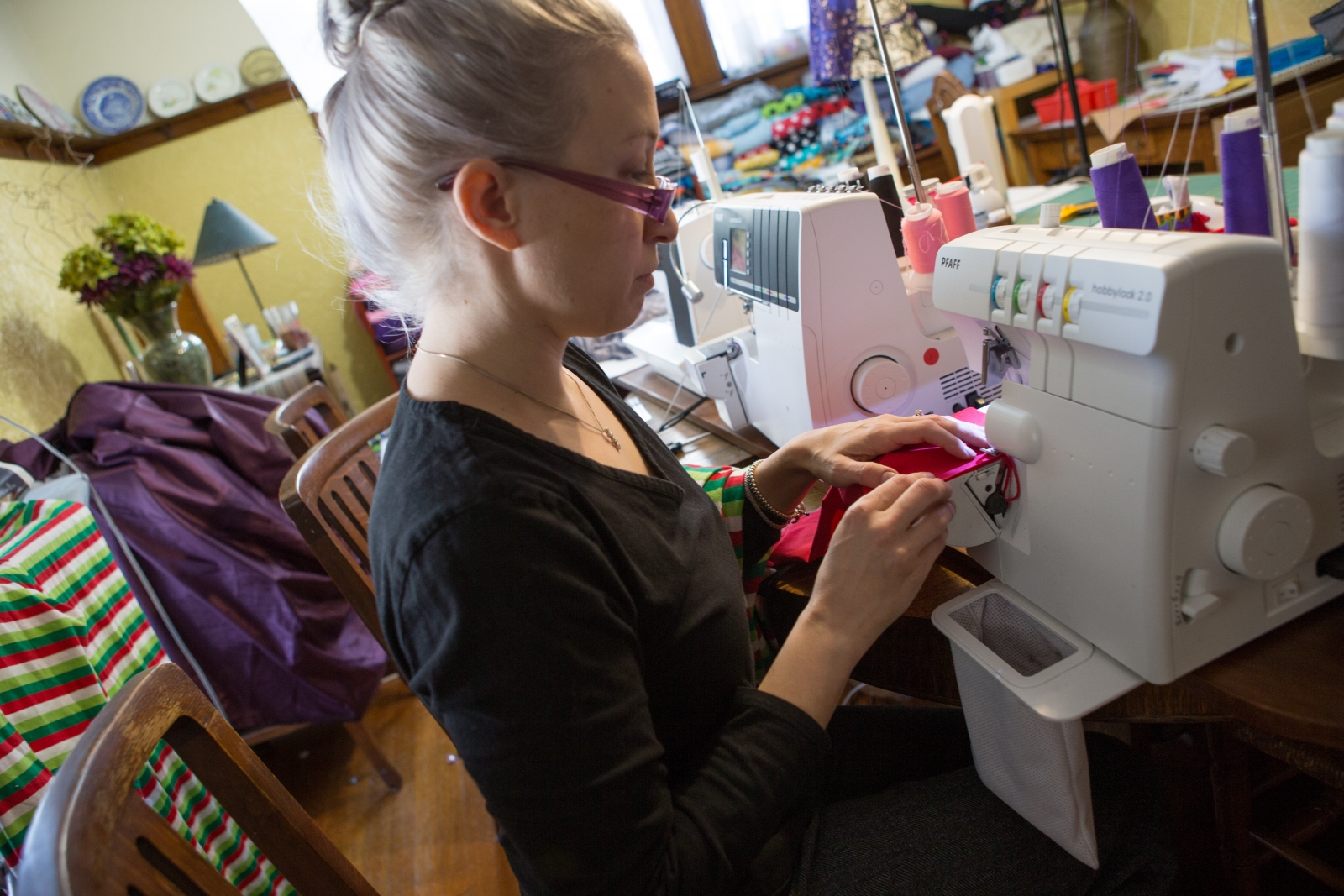 I sew and draft while they sleep....and while I watch Dr. Who or Marvel movies. I take inspiration from my family and my struggles finding places to put my cellphone (hence LOTS of pocket). I also like to use lots of colors and designs (hence LOTS of colorblocking). My kids basically look like walking rainbows when they get dressed. Once in a while (often) people will ask me to draft something specific and I will give in.
I love cinnamon jelly beans, dark chocolate, and jasmine tea but I don't drink coffee. I have a silly streak a mile long and love joking around. I can throw a Frisbee pretty well, can recite the alphabet backwards, and my hair has been every color of the rainbow. I don't understand why people think Escape by Rupert Holmes is romantic. My friends and I used to (poorly) choreograph dances to Amy Grant and that beloved earworm, "Time of my Life". My kids think they will be living in our house forever (I'm told their kids can just "sleep in the chairs in the office"). My husband is the smartest person I have ever met and seems to have an endless supply of socks, judging by the laundry.
The best way to get hold of me is via Facebook Messenger