Cookie Pants Hack!
Preview Image: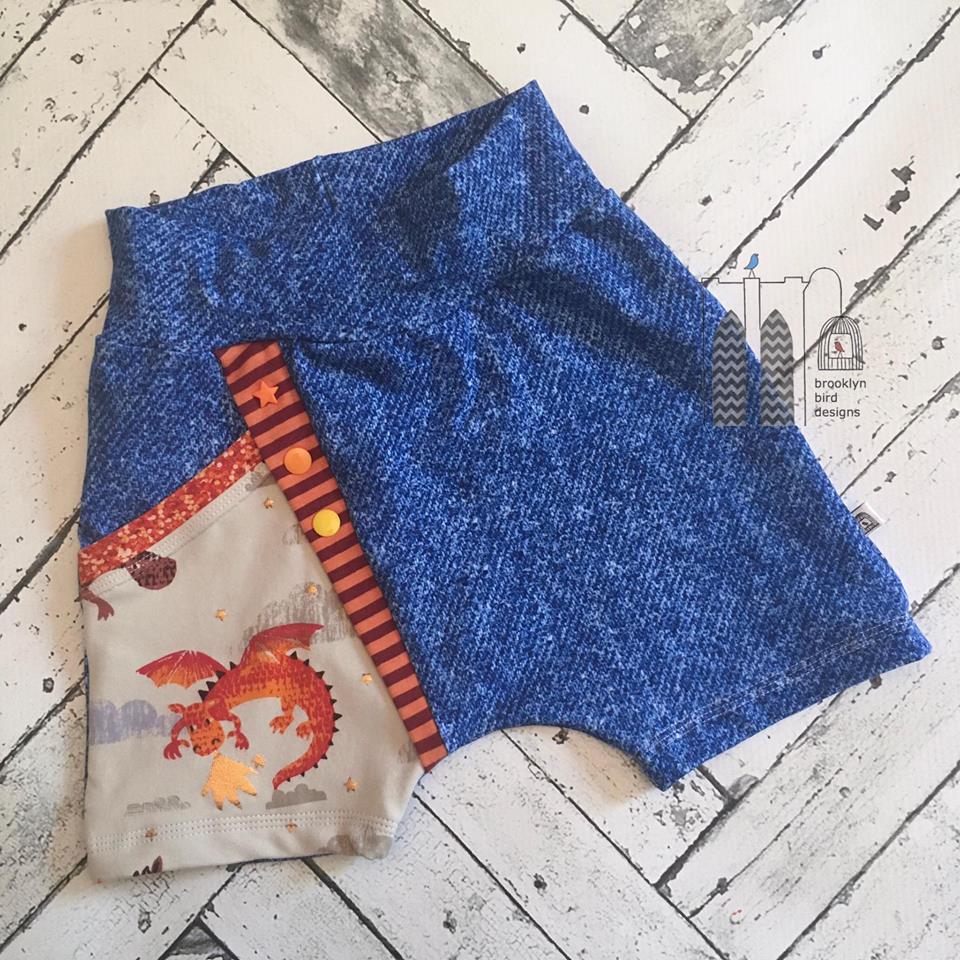 We interrupt our regularly scheduled "Beginning Sewist" series to bring you...
A BEAUTIFUL version of the latest DBD pattern: the COOKIE PANTS (and short. especially shorts.) With a huge thanks to Amy Kushner Wilson, who always makes making beautiful things look easy. Many customers were interested in making a version of the Cookie Pants without the center panel, but unfortunately due to the construction and the side pockets, it's impossible as drafted. That being said, here is a tutorial on how to take it in a different direction.
After you have your paper pattern all cut out, the first thing you will need to do is double the center panel. Don't make it harder than it needs to be: trace it onto another piece of paper, flip it over, and affix it to the other side.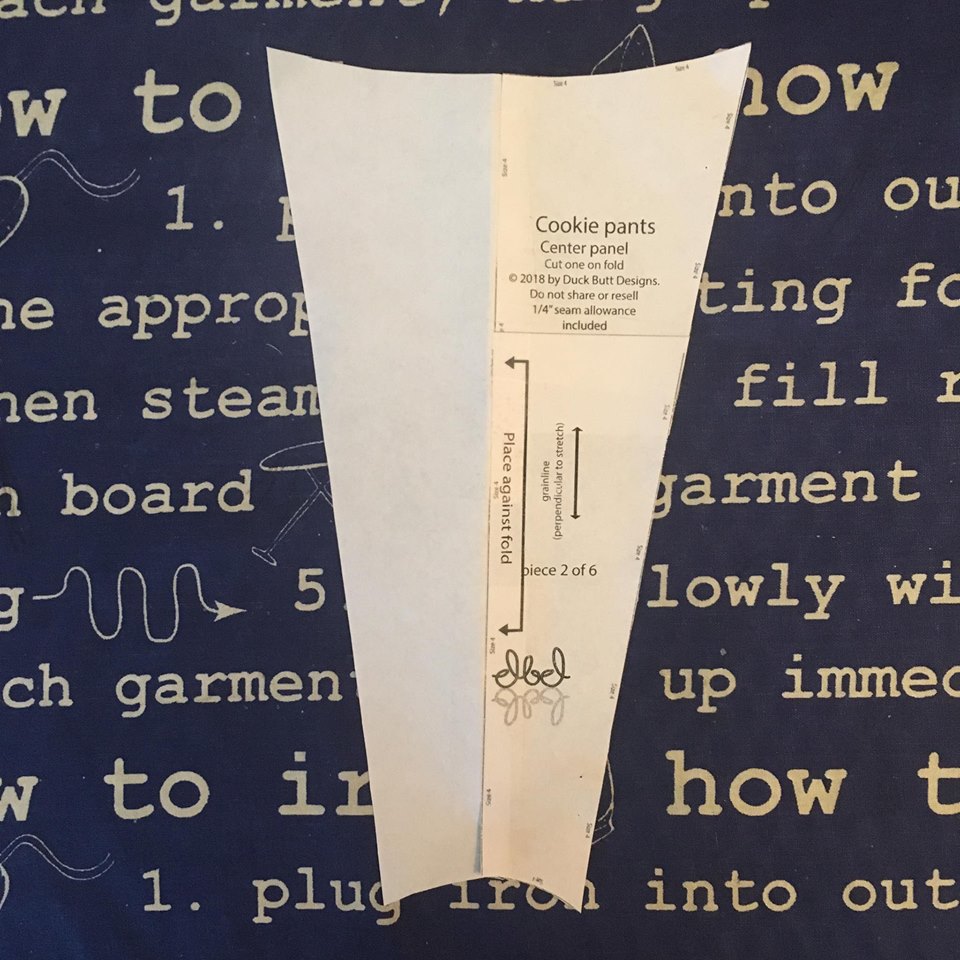 Next, cut out only ONE pocket backing, with the paper piece face down on the right side of the fabric.
The other side will be plain. Then, overlap the center panel and the pocket backing by 1/2" (which takes into account a 1/4" seam allowance for both pieces.) The whole piece will now look like this.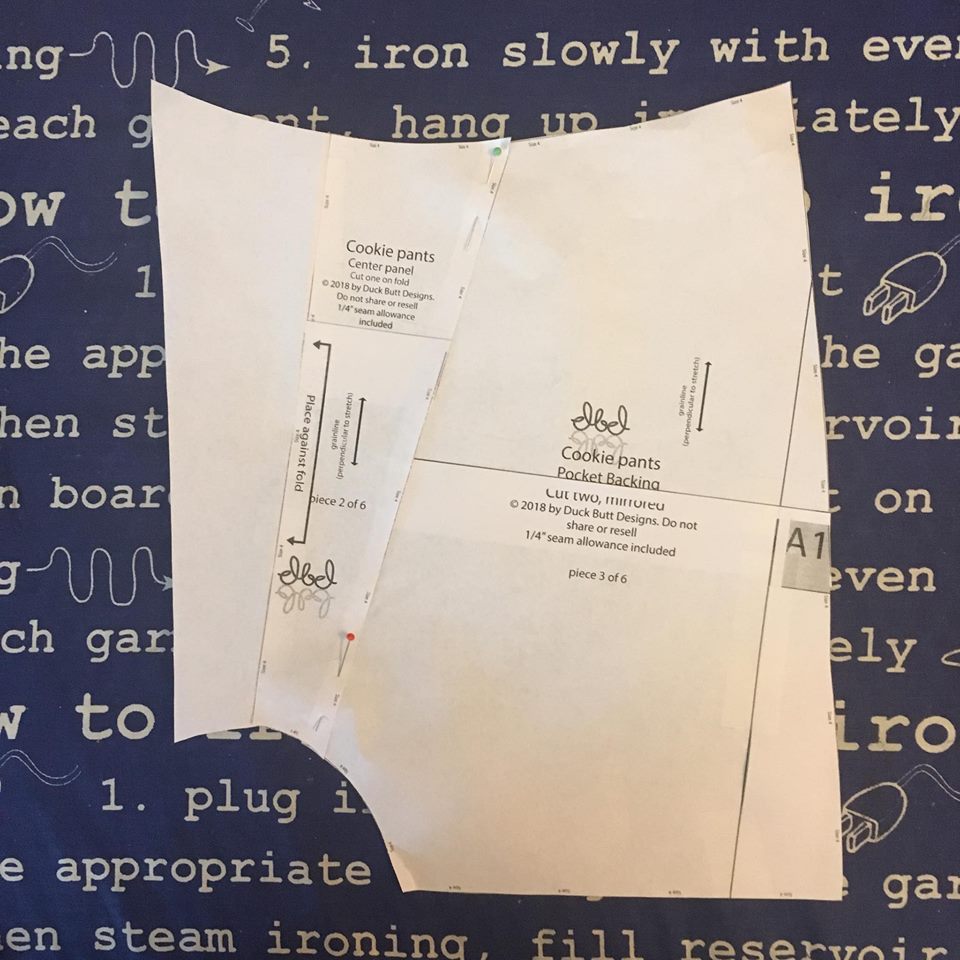 Use this piece to cut out the fabric for the front. You will now have one regular pocket assembly and one larger piece that together form the entire front, like this.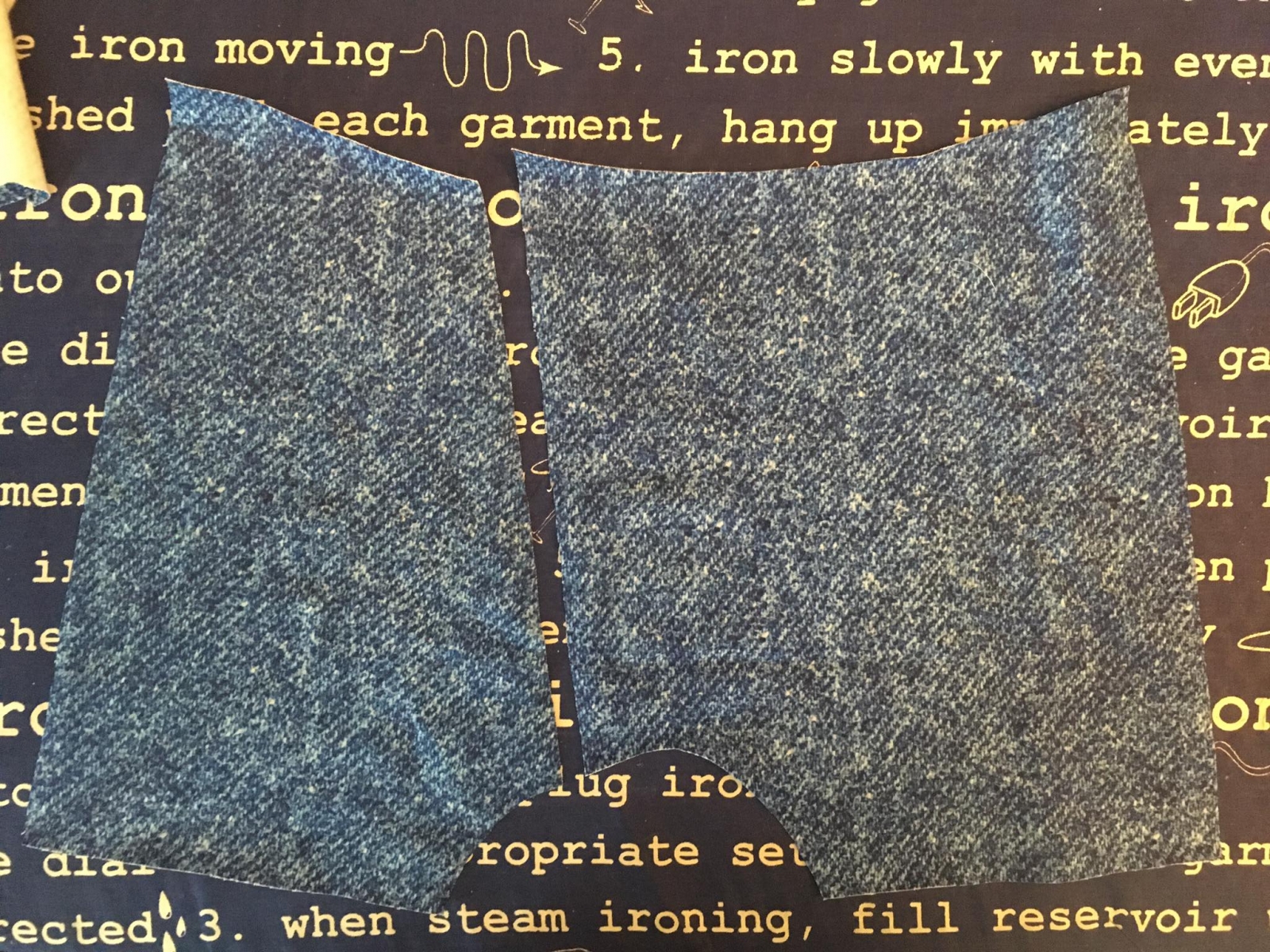 To perk it up a little more, you can put in an accent strip, like this. Assemble the pocket piece as directed in the instructions. You can do one or two pockets (or none... I suppose.) Sew the pocket piece to the rest of the front, and then the whole front assembly to the back piece.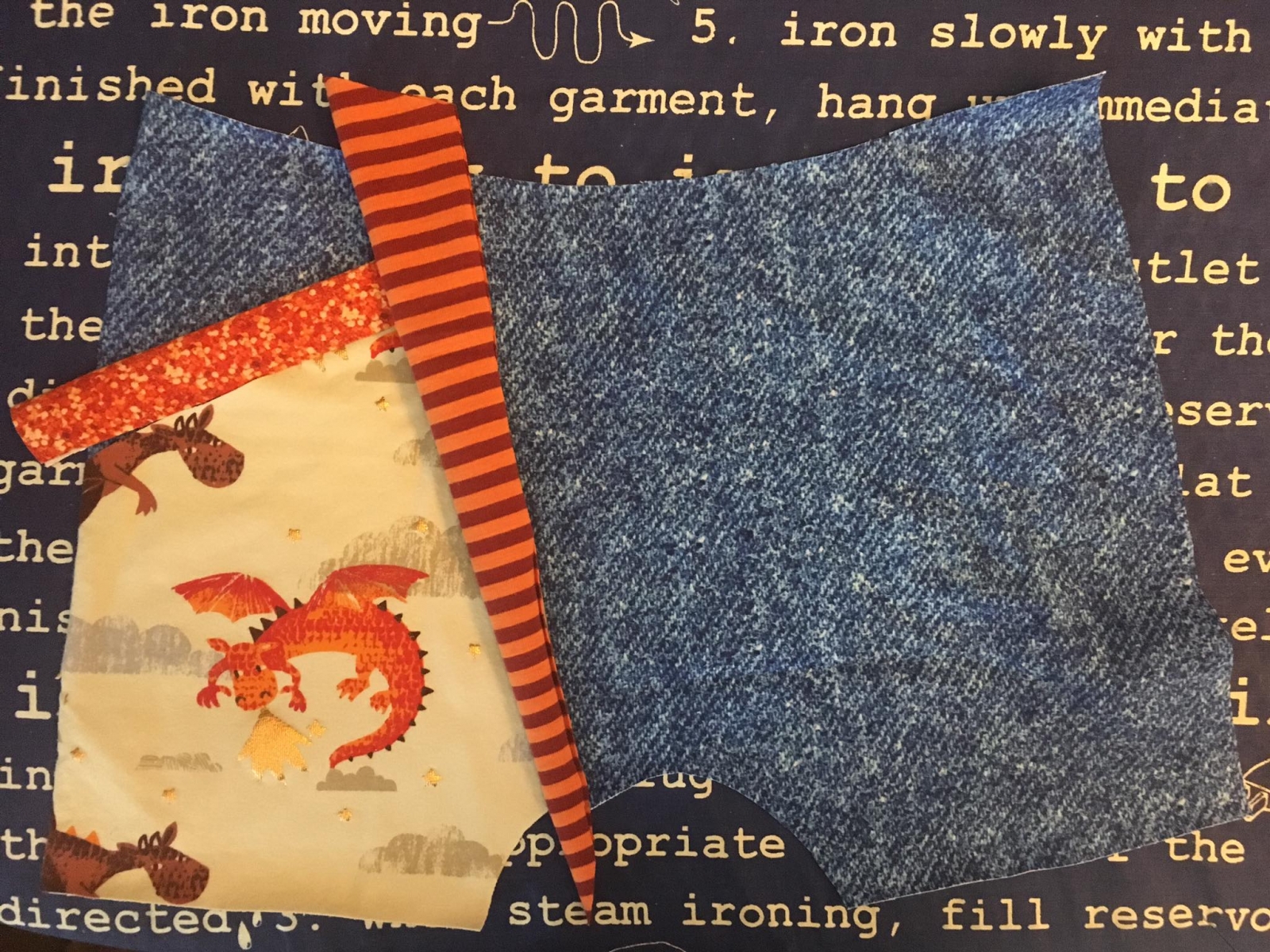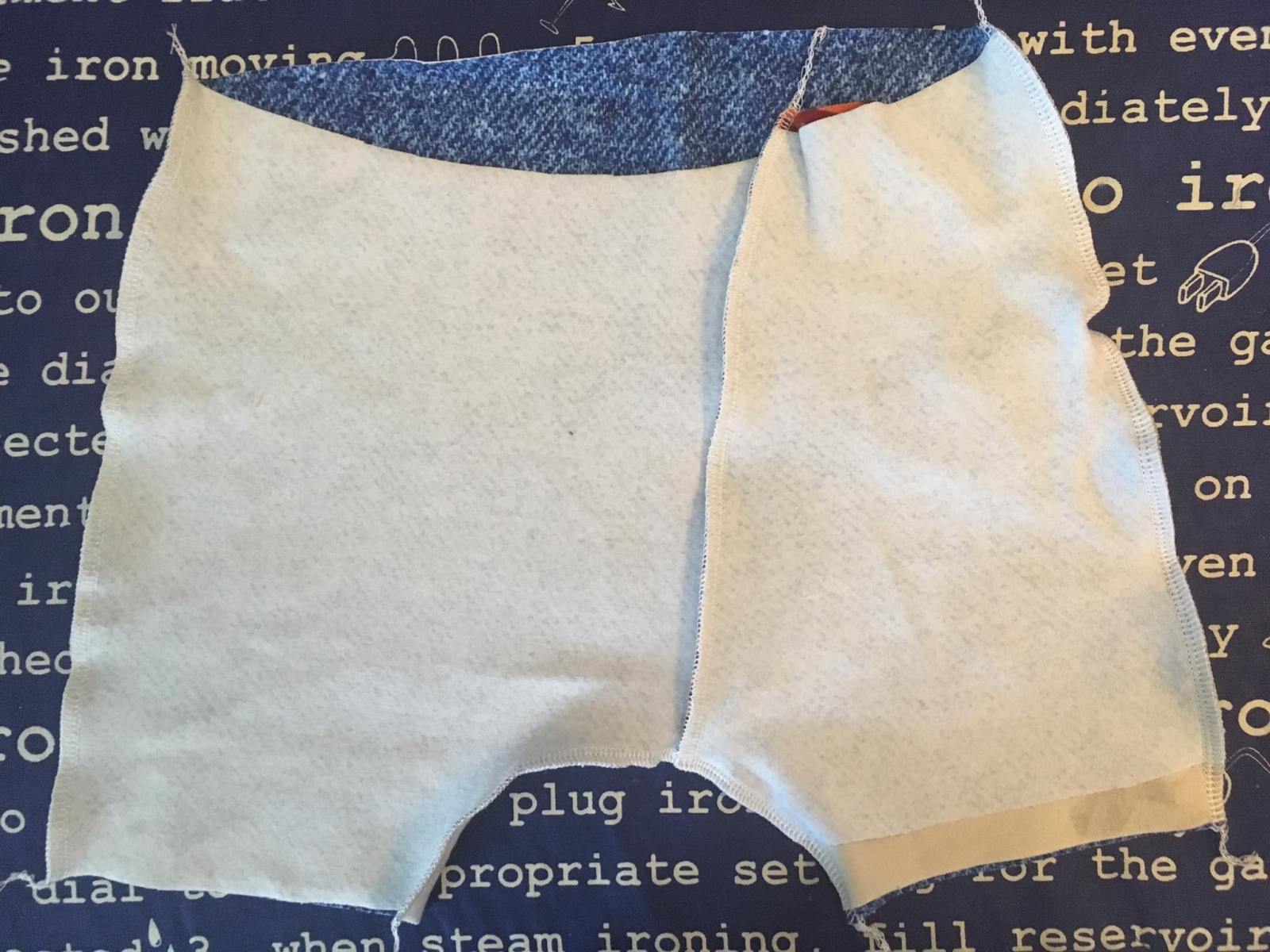 Once you have finished assembling the legs, you can add the waistband, hemm (or cuff) or add embellishment. Amy has added a couple of snaps here: non-functional, but cute!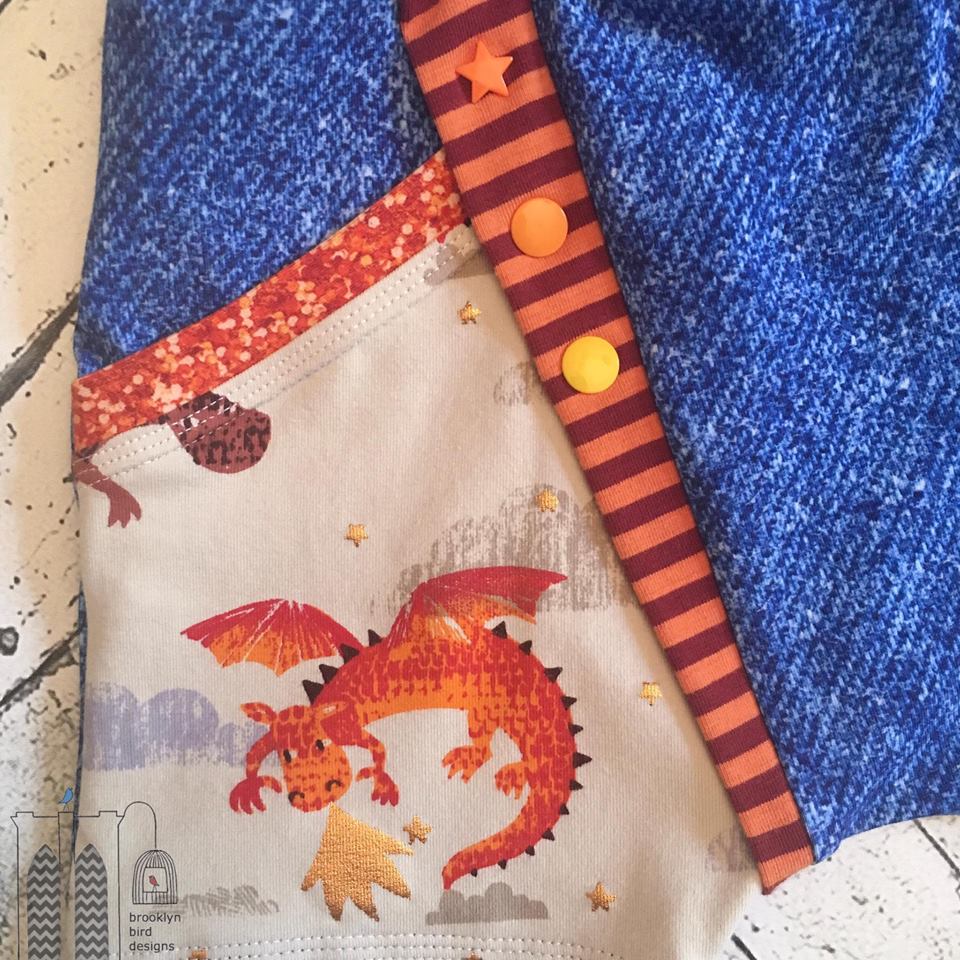 Check out this final picture. Amy really does make amazing work.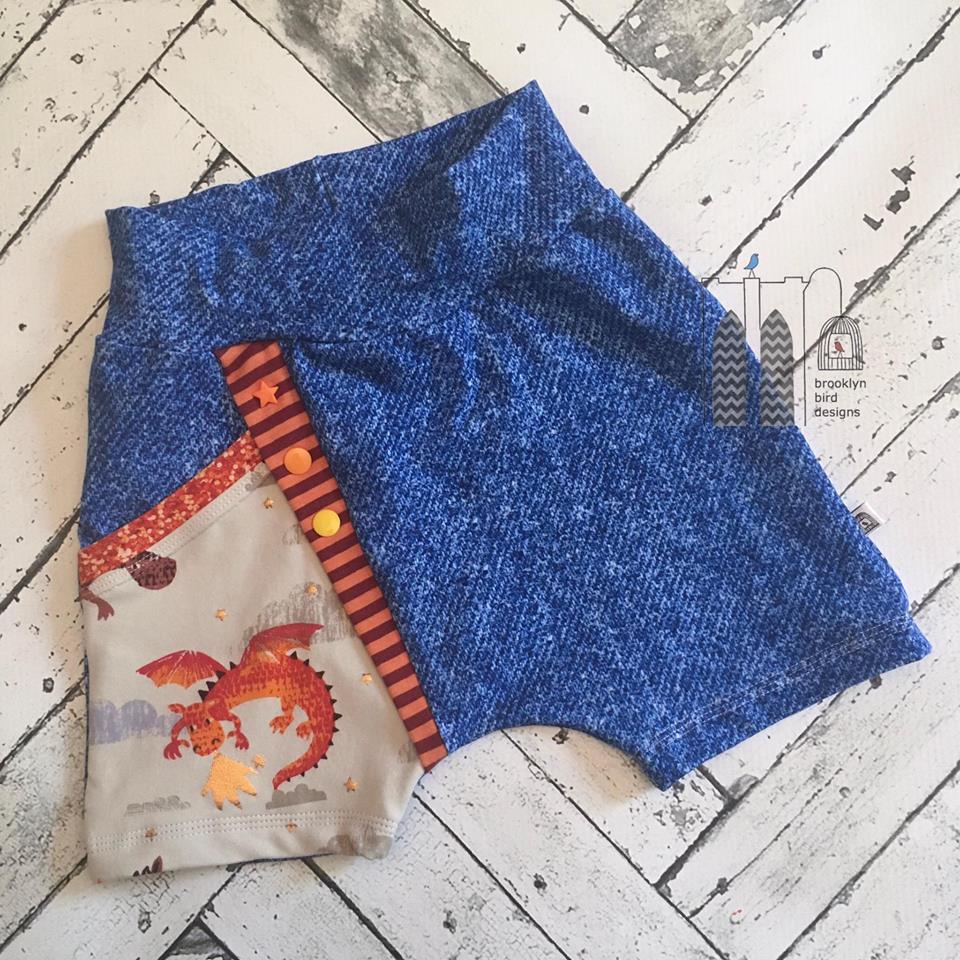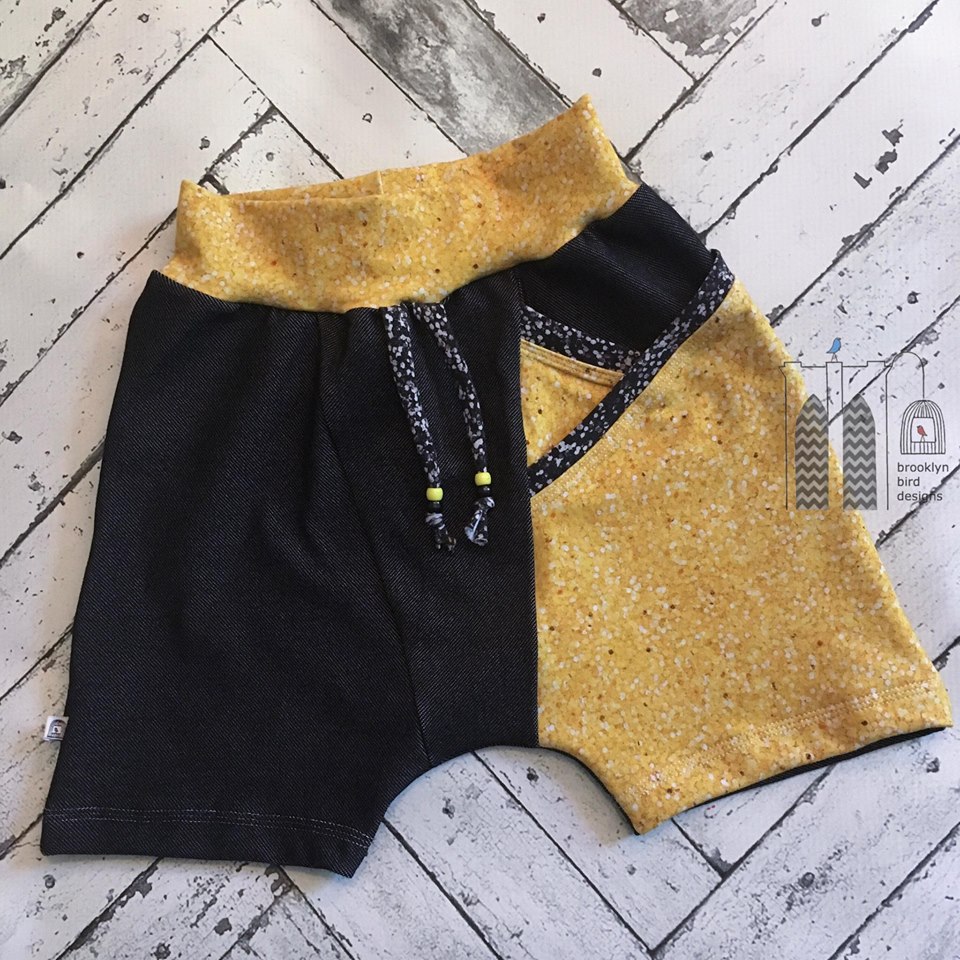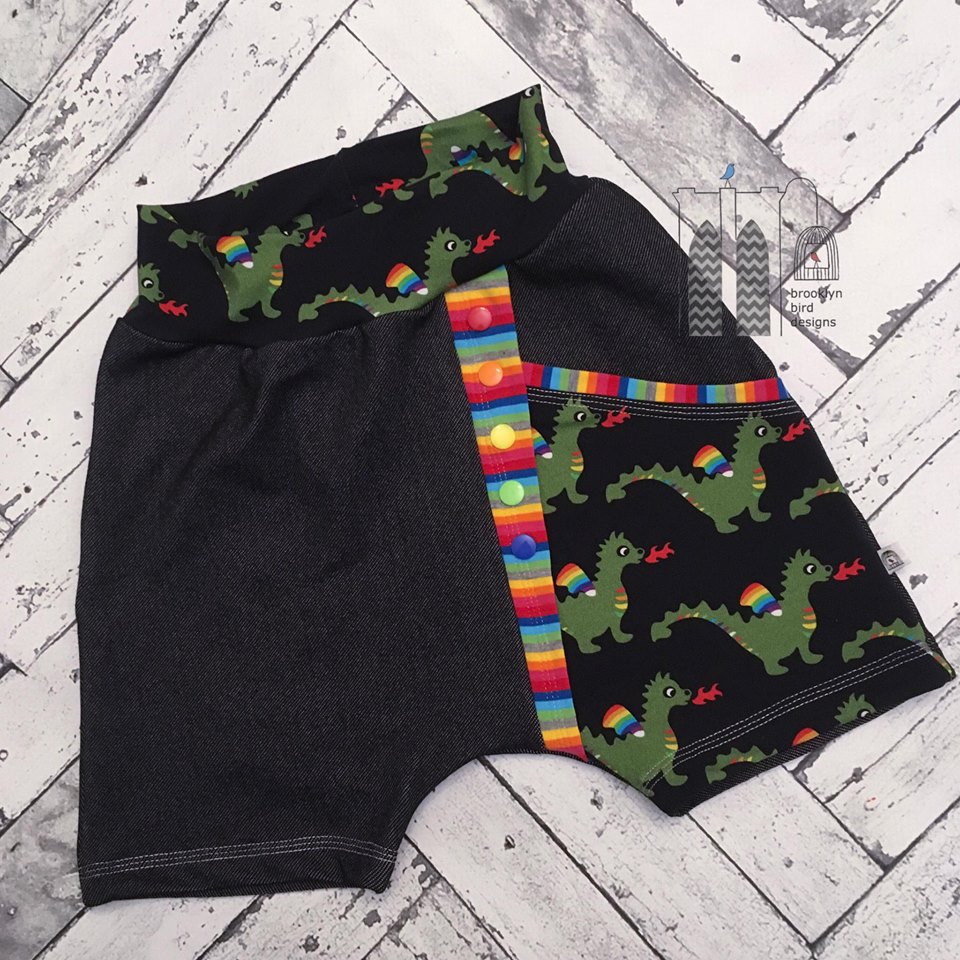 Thank you so much for sharing this with us, Amy! I hope everyone is inspired by this, and makes the pattern their own with different fabric combinations, embellishments, and configurations.
Don't forget that the pattern is available HERE and is on sale through 6/16/18.
Happy sewing!
Katie and the DBD crew